Registration is open for Towards Sustainable Aquafeed, a conference organized by Aquafeed.com at VICTAM Asia and Health & Nutrition Asia on September 7, 2022. 
Aquafeed represents the single largest operating cost item for most fed aquaculture farms and is also one of the greatest contributors to aquaculture's carbon footprint, therefore, it plays a pivotal role in the sustainability of aquaculture farms. COVID-19 pandemic and the consequences of the Russia-Ukraine conflict have also brought new issues and have impacted aquafeed production costs, adding more challenges to the industry. 
Ten presentations will focus on recent developments for aquafeed producers and practical steps for more sustainable and profitable aquafeed and aquaculture production.
Loc Tran will make a keynote presentation on how to improve economics and animal health with fish-free feeds and the rest of the meeting will be devoted to practical formulation and ingredients and processing issues.
The conference will be held on September 7, 2022 at IMPACT Exhibition Center in Bangkok, Thailand as part of the combined VICTAM Asia and Health & Nutrition Asia Trade Fair and Forum. Pre-registration is required for this conference. Register for the exhibition here (free of charge) to gain access. For more information, contact info@aquafeed.com.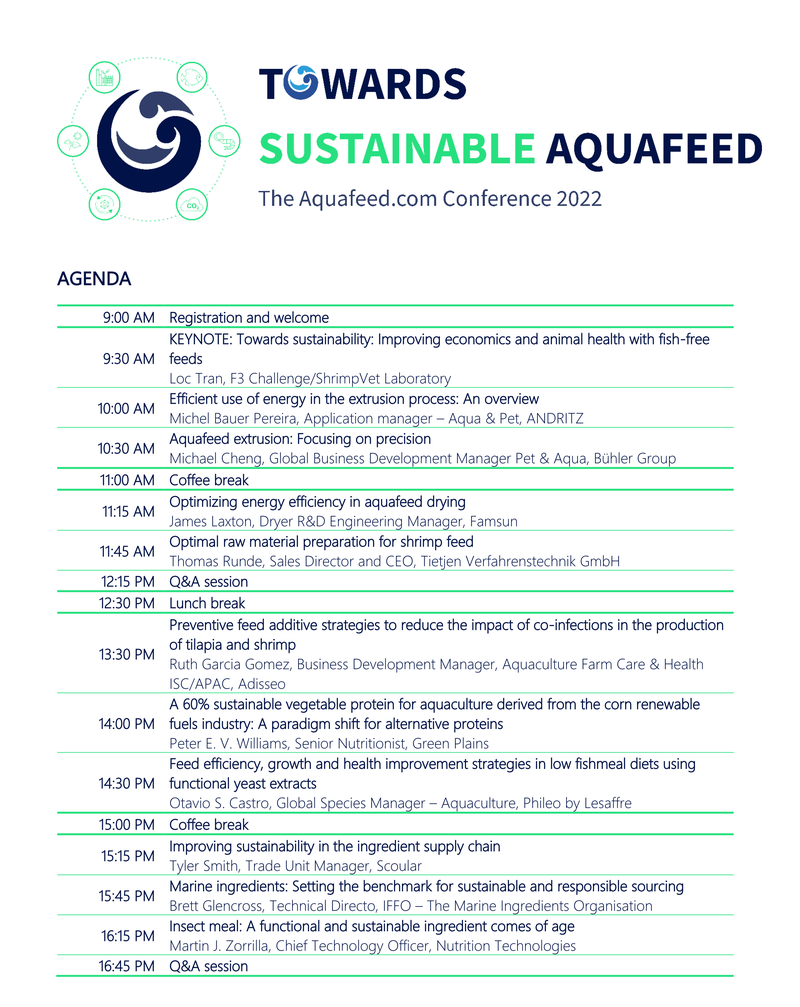 Over 9,000 visitors from all over Asia, the show will be displaying the latest products and services within the industries of feed additives and ingredients, feed production technology, formulation programs, high-tech animal health technology, packaging, pharmaceutical products and veterinary, laboratory equipment & supplies and much more at VICTAM and Animal Health and Nutrition Asia 2022.



Sponsored by: